This retreat will help you shift fear to courage and discover a more powerful YOU! You'll learn potent techniques for navigating your life's transitions and for tapping into Nature's – and your own – strength and wisdom.
July 11-15, 2018 in Eagle, Colorado.
Are you struggling with changes in your life?
Feeling overwhelmed by relationship, divorce, grief, health issues?
Feeling Confused? Lost? Stuck?
Looking for powerful skills to manage your transitions?
If so, this adventure retreat is for you!
When was the last time you followed your whim and climbed a tree? Our artfully guided adventure starts with reconnecting and rejuvenating by learning to be with the natural world in a way that soothes, informs, and empowers.
Hike through fragrant pine and juniper forests, and reach new heights in your self-awareness. Learn to echo nature's deep stillness in your own body.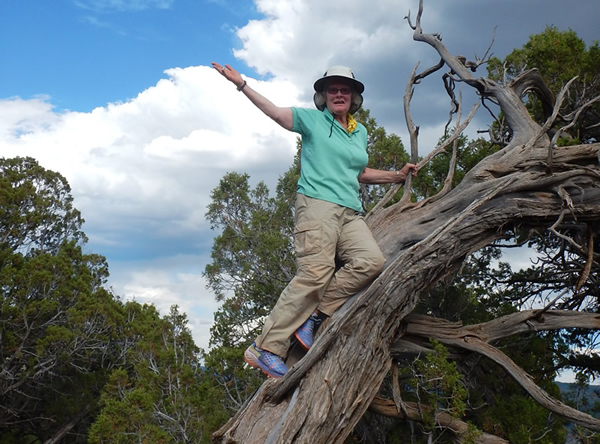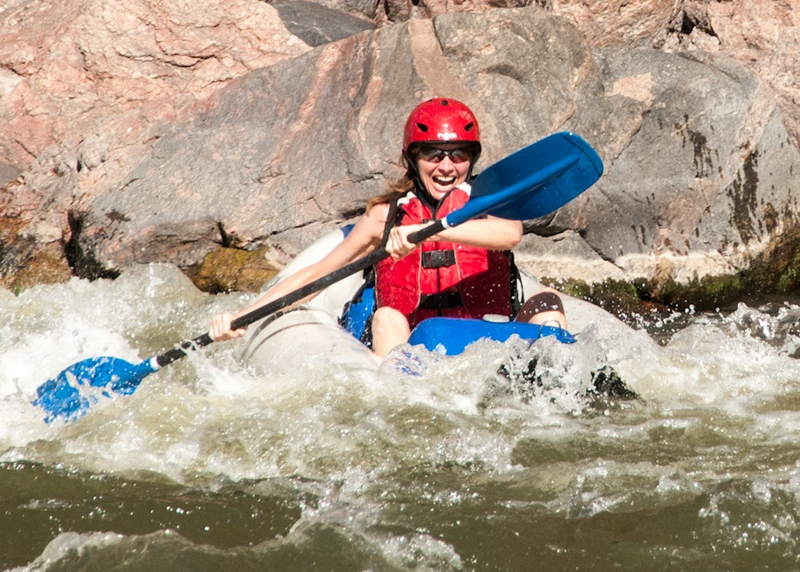 On the stunning Colorado river, you'll paddle your personal inflatable kayak through tall canyons and lush mountain valleys. You'll hear the river's whispers and embody its wisdom for navigating your personal river of life.
Learn how to find your own currents and pace as you feel what it is to be "in flow" with life. Deepen your intimate relationship with water's beauty and power. Develop your personal wisdom of when to eddy out and when to paddle like crazy!
Learn Trust, Courage, Confidence and Resilience as you learn to rock climb! With professional guides, you'll learn the basics of rock climbing and discover new inner strength and courage. Problems with Trust? This activity will spark a new relationship of trust with the Earth, yourself and others.
Feel the anticipation… Notice your breathing… Clear your mind of doubt. Whether you go up 1, 10, or 100 feet, you'll experience the exhilaration of taking a leap and facing a challenge. We'll guide you to ways you can integrate this experience into your everyday life. Feel the support, and trust the unknown in this beautiful excursion in a beautiful Rocky Mountain valley.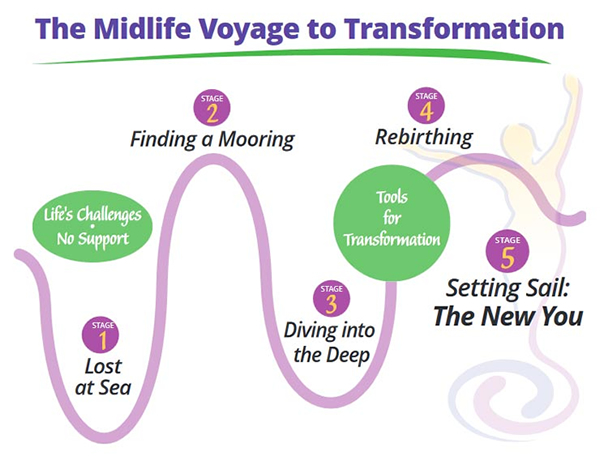 Through the "Midlife Voyage to Transformation", a powerful 5 step road-map for navigating transitions, you will:
receive an in-depth assessment
realize where you are in your transition process,
how to move forward, and
how expand into a greater sense of possibility.
Using deep nature connection, you'll practice simple, yet powerful techniques to hush anxiety and replace it with abundant energy and strength. You'll have space and time in the arms of nature to rejuvenate and reignite your inner spark.
Home base is an outdoor retreat sanctuary tucked into a quiet valley near Vail, CO, where you can relax and let your body attune to nature's rhythms.
Awaken each morning to trilling songbirds and ease softly into the day with optional yoga and quiet communing with the land and creek.
Sleep in an well-appointed tipi serenaded by the whimsical lullaby of the bubbling creek, or camp outside under a blanket of stars. Feel your heartbeat attune to that of the earth as you absorb her rhythms and wisdom even as you sleep. Exhilarate in a hot outdoor shower, with the company of chickadees, wild violets and alder trees.
No camping gear? No worries, we've got you covered.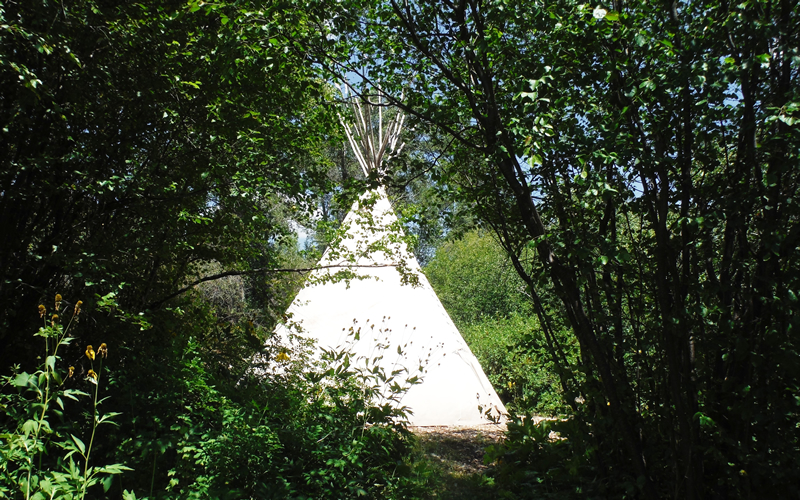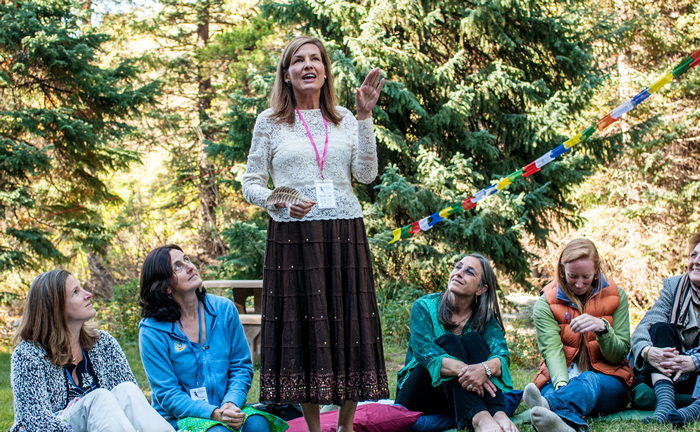 Feast on hearty meals, enhanced by the fresh air and prepared in the outdoor kitchen on site. Enjoy the connection felt when women gather with shared adventure and intention.
Adventure calls for a balance and you'll have plenty of time to stretch out by the stream, rest, rejuvenate and integrate your 'Aha' moments. Embody the sensation of Nature rekindling your creativity and expanding your personal vision.
Feel new friendships blossom and support your personal growth as you share your new insights, practice new tools and discover the caring support of a circle of women.
This is calling to me – save me a place now!
Are you tired of feeling overwhelmed with your emotions and unable to move through them?
You're not alone! As you join a supportive group of women, you'll learn skills to name and tame your emotions one at a time. This will bring you more peace and clarity.
Would you like to be able to embrace transition with a sense of excitement and adventure?
You'll learn to master your Fears which will give you space to bring forth courage and see your transitions as opportunities to grow and evolve.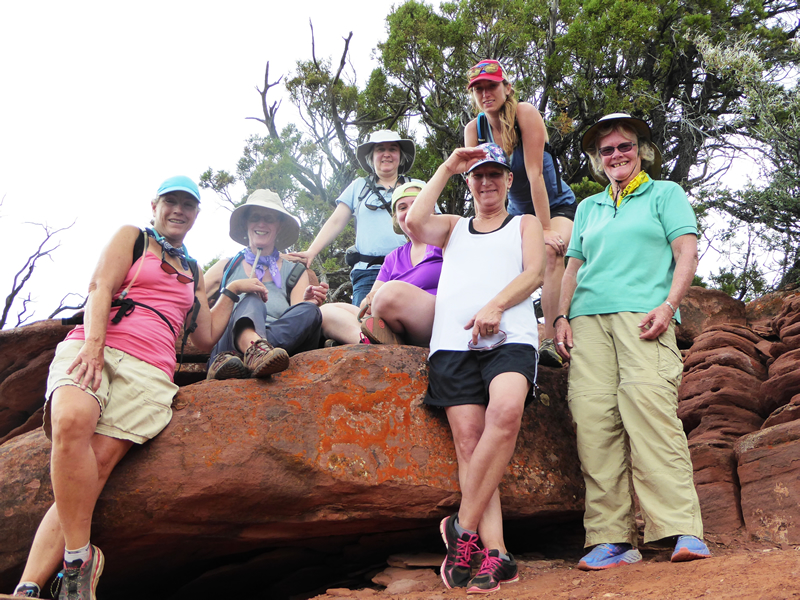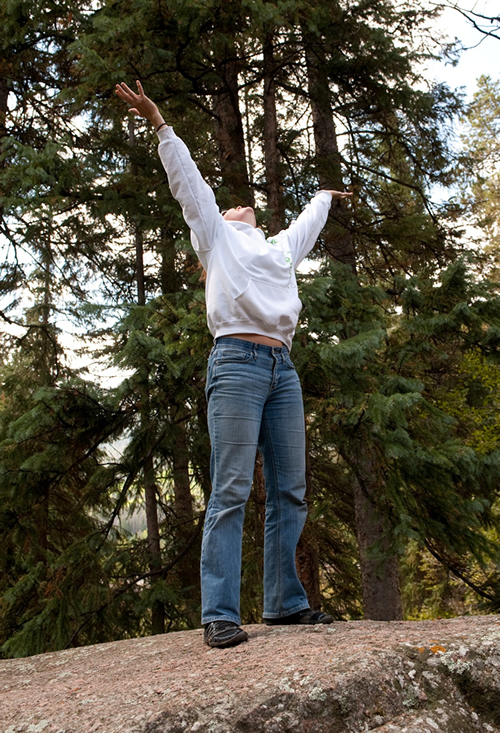 Do you crave deep inner stillness and desire to respond to life from your intuitive wisdom and strengths?
Through deep grounding and nature connection we'll show you how to allow the calm to flow through your body, and settle your mind into the present moment.
Susie and Donna provide a welcoming and safe space to explore the thoughts, feelings and beliefs that challenge us and keep us stuck. This retreat, with physical, mental and spiritual activities, helped me to open up to new possibilities, eliminate a crippling negative belief and to have a lot of fun playing in nature. It was an engaging, enlightening and delightful time. Highly recommended!
Nadene P.
This is the most powerful retreat experience I've ever had and I have participated in many. The energy generated by the facilitators, participants and surrounding nature was healing. This will be a springboard toward endless growth. "Stop!" "Yes!" and "Patience." are now part of my mantra for life.
Karen G., New York, NY
Yes, yes, yes! I'm yearning for these skills and abilities!
5 days / 4 nights at a private glamping retreat near Vail, CO
2 professional coaches / guides
A powerful circle of women to support each other
Hearty, nutritious meals prepared lovingly by our personal chef
Find your courage through a Rock Climbing adventure with professional guides and Susie Kincade, nature-based coach.
Learn a powerful model for moving Fear over and embracing Transition, led by Donna Roe Daniell.
Full-day Colorado River Adventure: Navigating Your River of Life; professionally guided by Timberline Tours and led by Susie Kincade
3 yoga-by-the-creek sessions (optional)
Group circles, sharing, and ceremonies to integrate new wisdom
Time to Re-Source, Reconnect & Rejuvenate in nature
All activities, guided excursions, group coaching, including one pre-retreat and one post-retreat virtual group coaching session.
Transportation to and from Eloheh Retreat, Eagle, CO
Snacks or dietary extras
Sleeping bag, pad, pillow (can be rented for additional fee of $10/night)
Personal items
We STRONGLY recommend trip insurance and recommend Travel Guard. Please use the Women's Empowerment Workshop ID number when buying your insurance: 299346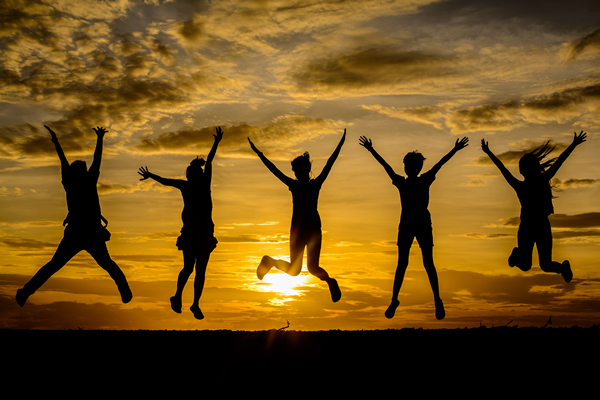 I want to adventure, learn and grow through my transitions!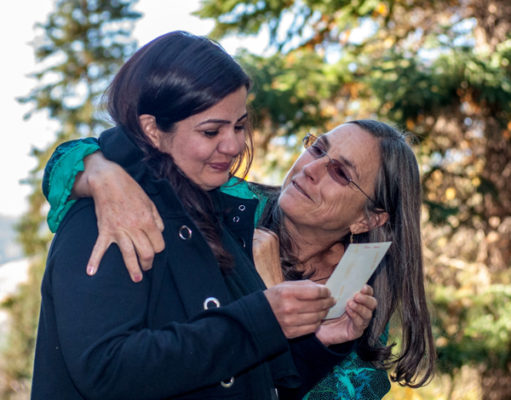 Susie Kincade
An athlete, mother and marketing executive, I was happily rolling through life when the unimaginable happened…
There I was, rafting the Grand Canyon with dear friends, a trip where I planned to ride along as my husband rowed our raft; 21 days of heaven where I hoped that together we'd iron out the wrinkles in our marriage. On day three, amidst my tears of protest, I watched him climb into a kayak and paddle off to have his "own river trip!" It was the turning point in my life.
Though I had little experience in wild whitewater, I rowed our raft down the Grand Canyon, discovering along the way that I had everything I needed within me. This wisdom has served me in every challenge I've faced! I still credit my now ex-husband for giving me the most empowering gift of my life! Using this experience as the springboard, I stepped into my full potential, tentatively at first and then with fierce passion. I became a certified nature-connected coach and founded Women's Empowerment Workshop where I now run nature adventure retreats, workshops and personal coaching to empower women and girls.
Through rafting, hiking, rock climbing and other adventures, I guide people to their inner wisdom, strength, courage and confidence, helping them discover their own treasures that lie within.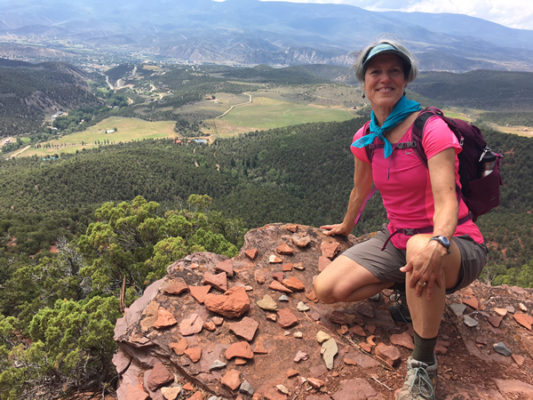 Donna Daniell
Under a full moon in January 2016, I climbed toward my goal, the top of Mt. Kilimanjaro at 19,340 feet. As I stepped slowly behind my fellow climbers, doing our "rest step," which helped us pace our breath to our steps, I could feel I was losing focus. The cold wind ripped through my body, and I couldn't breathe. This was our last 4500 foot ascent to the crater's rim which we hoped to see at sunrise, but I really doubted my ability to make it. My guide saw this and gave me water and another shirt and helped me put it on. I felt supported and ready to continue. And I summited at sunrise! This trip was about facing fears that held me back so much in life, and saying "yes" to my passion and strength. By challenging myself to do something big that grew me, I was able to go back to my life and face all its sorrows and joys — especially a second divorce.
On my return I vowed to create opportunities for women to grow beyond their challenges by learning empowerment, with support and internal tools for working with fear; to expand themselves and transform their lives as I had done. This Retreat is your opportunity to explore yourself beyond your wildest dreams; to reawaken your courage and strength, and transform yourself!
Your investment is only $1,499 USD.
Holiday Discount: $300 OFF when you register by Jan. 7, 2018!
$500 USD reserves your place in this adventure of a lifetime!
Contact us to arrange a payment plan.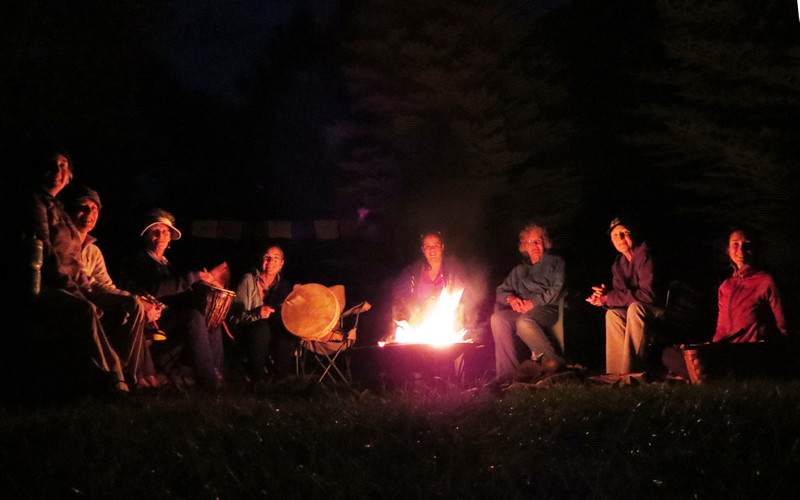 I want to reserve my spot now!
Contact
I have some questions and would like to talk directly with you. Please contact me.
Your privacy is sacred to us. We do not share your information with anyone, ever.