Are you craving adventure, powerful nature immersion, and reconnection to the original SOURCE of vitality and life – the natural world?
Join Women's Empowerment Workshop for 8 amazing days diving into this INFINITE well of energy and strength, where you'll reclaim your Wild, Wise Woman, your playful adventurer, your most empowered feminine self!
Wrap yourself in silent, star-spangled nights and sparkling turquoise waters teeming with magnificent sea life.
Awaken your inner child as you swim with curious sea lions or delight in swarms of brightly colored tropical fish. Savor your place in the web of life as you explore untouched beaches and wild desert.
Discover why this magical area of Baja is called the "Galapagos of North America". Home to whales, dolphins, and thousands of species of fish and water birds including the clownish blue-footed booby, you'll connect to your natural rhythms as you melt into Nature's tempo.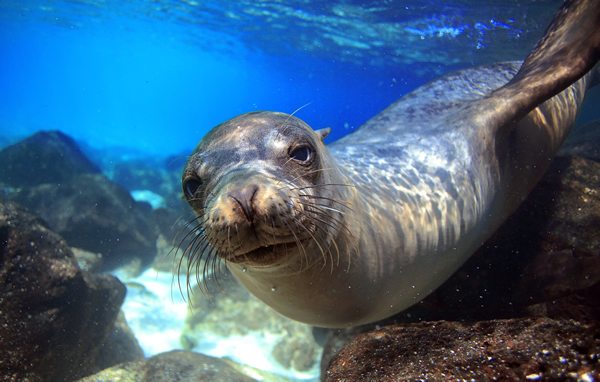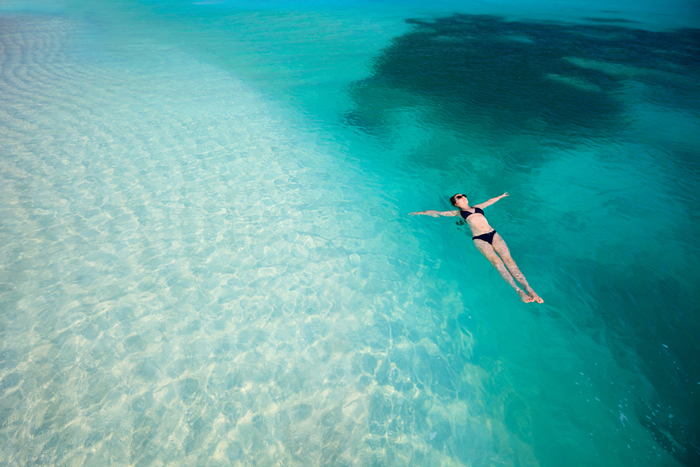 At the serene and comfy eco-camp on Isla Espiritu Santo, we'll weave adventure with guided exploration of courage, balance, listening to your body, remembering your Self and re-Sourcing your connection to all.
We'll give you a new tool-set to navigate the changes happening in your life and in the world. You'll leave feeling nurtured, deeply connected to nature and your most empowered Self!
Craving the peace, freedom, and nourishment of deep nature connection?
Excited to retrieve your wild woman adventurer?
Searching for permanent self-nurturing skills?
Ready to reclaim your Wisdom amidst the mad race of life?
Want to let your Wild, Wise Woman out to THRIVE?
This retreat will fulfill your longing for powerful nature immersion, rejuvenation and connection to your inner wise and wild woman.
By the end of our journey together you'll know how to use nature as a source of energy, strength and hope, giving you an empowered path for living a potent, vigorous, purposeful life.
I really need to plug into nature.
A UNESCO World Heritage site and Biosphere Reserve, the Isla Espiritu Santo Eco Camp is the perfect place to unplug from technology and reunite with your personal rhythm naturally. Here, you'll awaken at dawn to the cool shadow of pelicans flying low in front of the rising sun. Attune to nature's quiet morning voice: water pulsing gently on the shore, the smooth swish of dolphin fins cutting the glassy bay, the faraway call of an osprey and the sweet silence of solitude.
Step out to greet the day at your leisure and find your coffee waiting for you. As you sip and walk the white sands rimming the peaceful bay of Espritu Santo, feel yourself sink into the heart of the earth as your own tempo slows to match hers.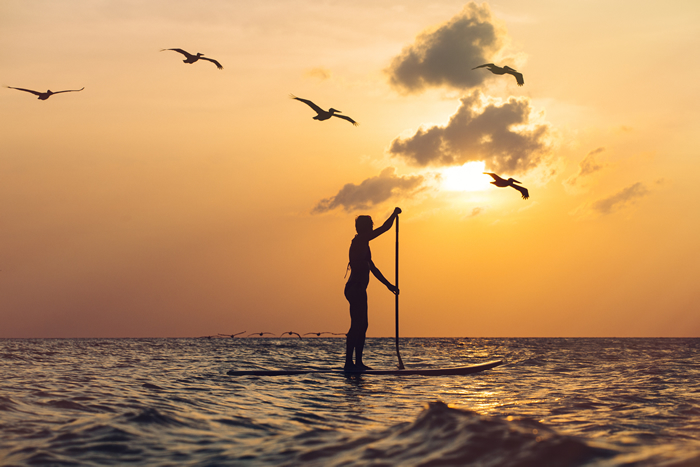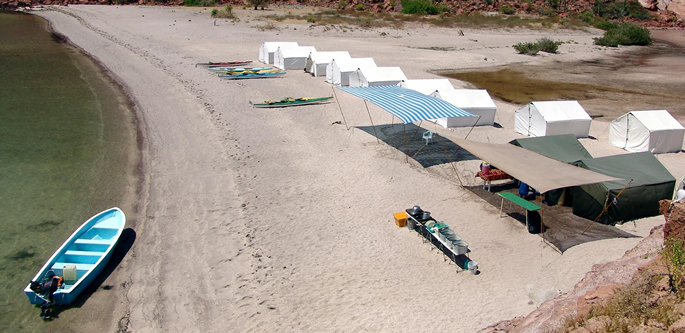 The days unfold lightly as you embody the magic that is your birthright and discover earth and sea through guided adventures with the friendly, highly experienced guides who live and breathe the Baja.
Relax in comfortable waterfront safari-style tents just steps from the whispering waves. Freshen up with solar heated showers to keep you carefree and comfy. End each adventurous day with happy hour and a delicious cultural dinner, often harvested straight from the sea. Then gather for a wisdom sharing circle to swap stories, insights, and laughter with the other remarkable women on this shared journey.
Yes! I'm aching for this incredible adventure!
Each day you'll dive into guided experiences, from healing earth meditations to frolicking with curious sea lions.
Our excursions include snorkeling among vast schools of colorful tropical fish as thousands of migratory birds soar overhead; whale watching and seeking out dolphins and gentle whale sharks, the world's largest fish at up to 40' long!
Take daily free time to comb pristine beaches, explore with your new friends, reflect on your place in this miraculous web of life or simply relax in camp.
Susie magically weaves together nature-based activities with self-awareness activities and metaphors for life. She truly has a gift for coaching and a unique talent for connecting to women and nature. The result is always a retreat beyond expectations!
Jen S., Denver, CO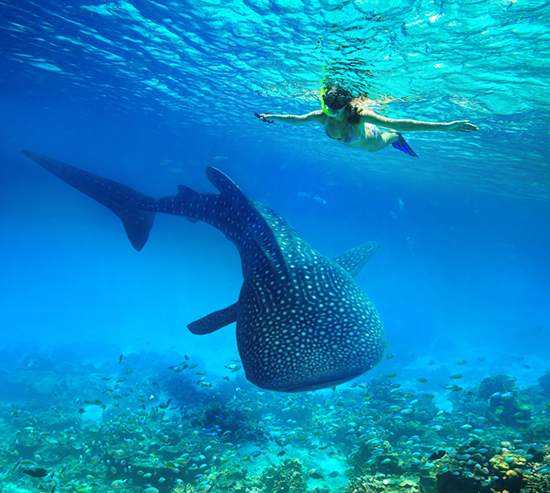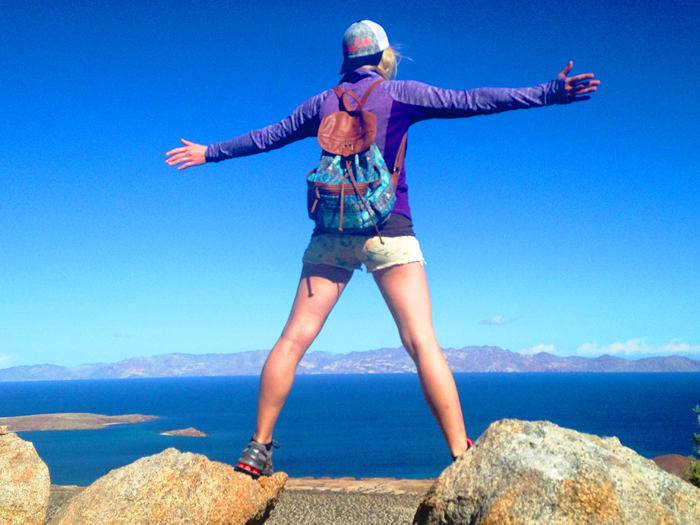 Combining our nature-connected coaching techniques with adventures like stand-up paddle boarding, sea kayaking and hiking we'll explore life metaphors like courage, balance, listening to your body, and navigating life's thresholds.
Culminate your self-discoveries during a final solo afternoon. And we'll show you how to integrate your new skills and insights into your life when you return home.
This is the most powerful retreat experience I've ever had and I have participated in many. The energy generated by the facilitators, participants and surrounding nature was healing. This will be a springboard toward endless growth. "Stop!" "Yes!" and "Patience." are now part of my mantra for life.
Karen G., New York, NY
I want to swim with sea lions and see a whale shark!
On this retreat we'll teach you how to listen to your Self with every cell of your body. During our nature-connection adventures, you'll drop into profound stillness and feel your heartbeat sync with nature's pulse. You'll learn how to listen to your very Soul, a skill that will give you confidence and courage for any life transition.
During our Women's Wisdom Circles, you will learn how to open the door to your own self-wisdom. You'll also discover your innate and learned gifts, coming away with the ability to step powerfully onto your path with confidence and passion.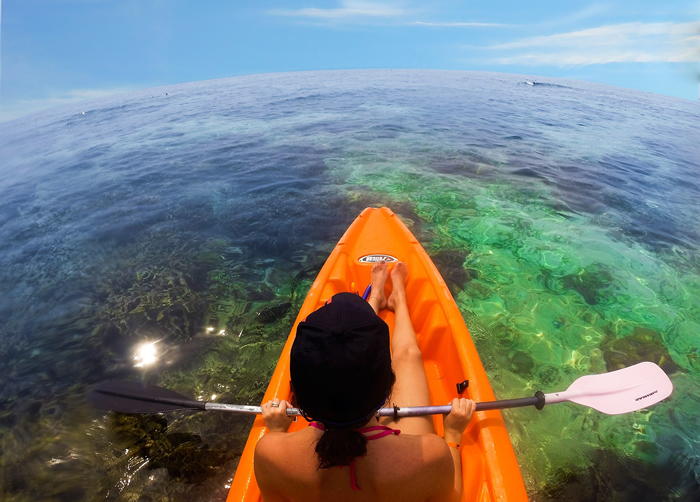 The coaching that I've received from Women's Empowerment Workshop since our retreat has really kept me going on the path I discovered for myself during the retreat. Just knowing I am not alone, that I have support, and being reminded that I can certainly handle whatever life tosses out to me makes me excited to create my future. I've discovered that I have gifts to give others in this world and I'm learning how to create my own business and step up to my potential.
Gina O., Denver, CO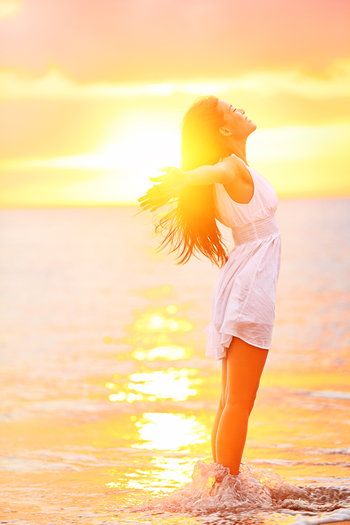 Feeling overwhelmed with all the demands on you in your life?
Get ready for RADICAL Self-care! On Espiritu Santo, you'll learn nature-based practices that show you how to value your life energy, create new, positive patterns and boundaries, and support yourself and the unique life YOU want to live!
During our time together, you'll discover that you're an integral part of the web of life and that you're here for a reason. Our specific earth and sea meditations will nourish your health and hope for the future, as will your increasing joie-de-vie and love for yourself. And these precious gifts will be yours for the rest of your life.
Often get stuck in your mind trying to figure everything out?
Your body is an emotional barometer! We'll teach you how to use it to access to the entirety of your empowering wisdom. And with that wisdom, you'll feel a new balance and harmony between body, mind, and spirit that allows you to solve problems and live with much more grace and ease
This lifetime adventure includes:
Professional guidance in a stunning setting that nurtures and enlivens your soul.
Four group morning sessions: reconnect, rejuvenate, re-Source yourself with a group of powerful, wise women in the presence of pristine sea and desert.
5 nights / 6 days at Espirtu Santo camp where eco best-practices are observed
Three hearty, scrumptious meals a day plus happy hour beverages
Double occupancy in comfortable, well-appointed, wall camping tents
2 nights in beautiful La Paz, including breakfast
All ground and boat transportation
Entrance passes into the Bio-preserve for wildlife viewing, swimming with sea lions and more
The expert guides, and Earth/Marine stewards of Baja Expeditions
All activities, guided excursions, Women's Wisdom circles, and nature-connected group coaching, including pre- and post-retreat coaching.
Shuttle service from Los Cabos International Airport to / from La Paz and return *
Round-trip airfare to Los Cabos International Airport
Dinners in La Paz (2)
Gratuities in La Paz and on Espiritu Santo – 15% recommended
Incidentals such mementos, snacks and drinks in La Paz, as toiletries, batteries, etc.
We STRONGLY recommend trip insurance and recommend Travel Guard. Please use the Women's Empowerment Workshop ID number when buying your insurance: 299346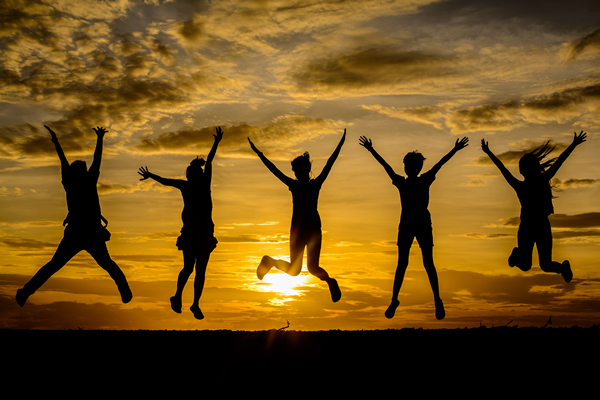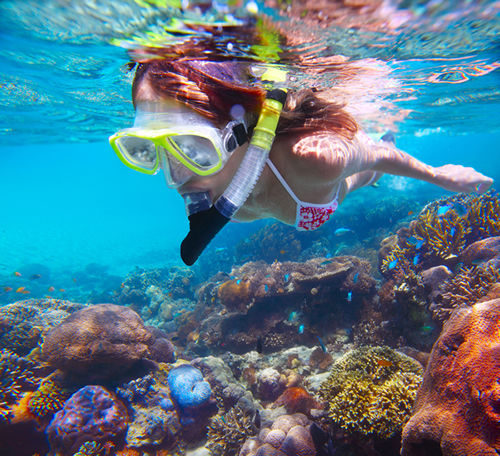 Fly direct from most major cities to SJD Los Cabos International Airport. Buy your airline ticket now and SAVE! Flights from Denver, CO are as low as $300!
VALID PASSPORT REQUIRED! Your passport must be valid for 6 months after your return to the U.S. and you must show that you have enough money for your stay in Mexico. Your return ticket is also required.
* Shuttle: One free shuttle service to and from La Paz is provided. Please arrive SJD Los Cabos International Airport by 1 p.m. on Jan. 28 and book your return for the afternoon of Feb. 4 to accommodate this free shuttle. If you have arrival/departure times outside this we can help you book transport at your own expense.
I want to let my wild, adventurous self out in Baja!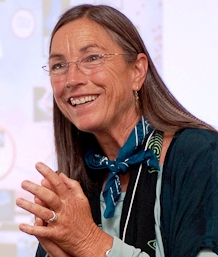 Susie Kincade
An athlete, mother and marketing executive, I was happily rolling through life when the unimaginable happened…
There I was, rafting the Grand Canyon with dear friends, a trip where I planned to ride along as my husband rowed our raft; 21 days of heaven where I hoped that together we'd iron out the wrinkles in our marriage. On day three, amidst my tears of protest, I watched him climb into a kayak and paddle off to have his "own river trip!" It was the turning point in my life.
Though I had little experience in wild whitewater, I rowed our raft down the Grand Canyon, discovering along the way that I had everything I needed within me. This wisdom has served me in every challenge I've faced! I still credit my now ex-husband for giving me the most empowering gift of my life!
Using this experience as the springboard, I stepped into my full potential, tentatively at first and then with fierce passion. I became a certified nature-connected coach and founded Women's Empowerment Workshop where I now run nature adventure retreats, workshops and personal coaching to empower women and girls.
Through rafting, hiking, rock climbing and other adventures, I guide people to their inner wisdom, strength, courage and confidence, helping them discover their own treasures that lie within.
Suza
I have been a wild child, always. From the beginning, I've been in conversation with Pachamama's heart (the Andean name for Mother Earth). I was raised between the Chesapeake Bay and the Appalachian Mountains, sailing and hiking, craving deep wilderness. I have worked for 25 years as a senior NOLS field staff, with 350 weeks in wild places all around the world. I have been initiated as a mesa-carrier in the Andean tradition, and have been growing that wisdom for over 15 years.
I take people into wild places because I believe deeply that humans must be rewoven into the web of life in order to be allowed to continue to play on earth. We are not separate than nature, but intimately woven into the fabric of the web. We start the work from the one place we have any real influence, ourselves. When we learn to source from the earth, our lives become easier and more full of joy. From there, we change the world. The vibration of love and joy reverberates outward, affecting our families, our communities, and our networks in ever widening circles.
Your investment is only $1,899 USD.
Early Bird Discount: Get $100 OFF when you register by Dec. 2nd!
$500 USD reserves your place in this adventure of a lifetime!
Payment plan offered.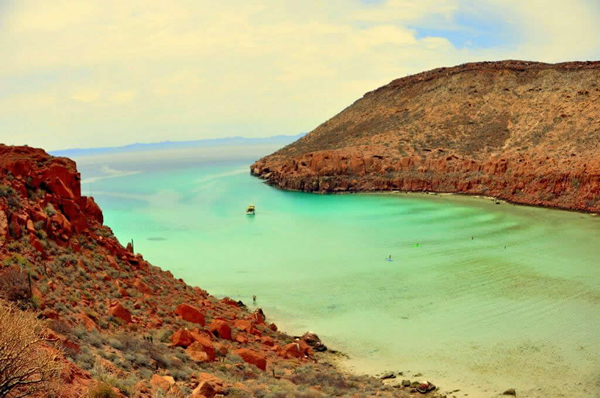 I want to reserve my spot now!